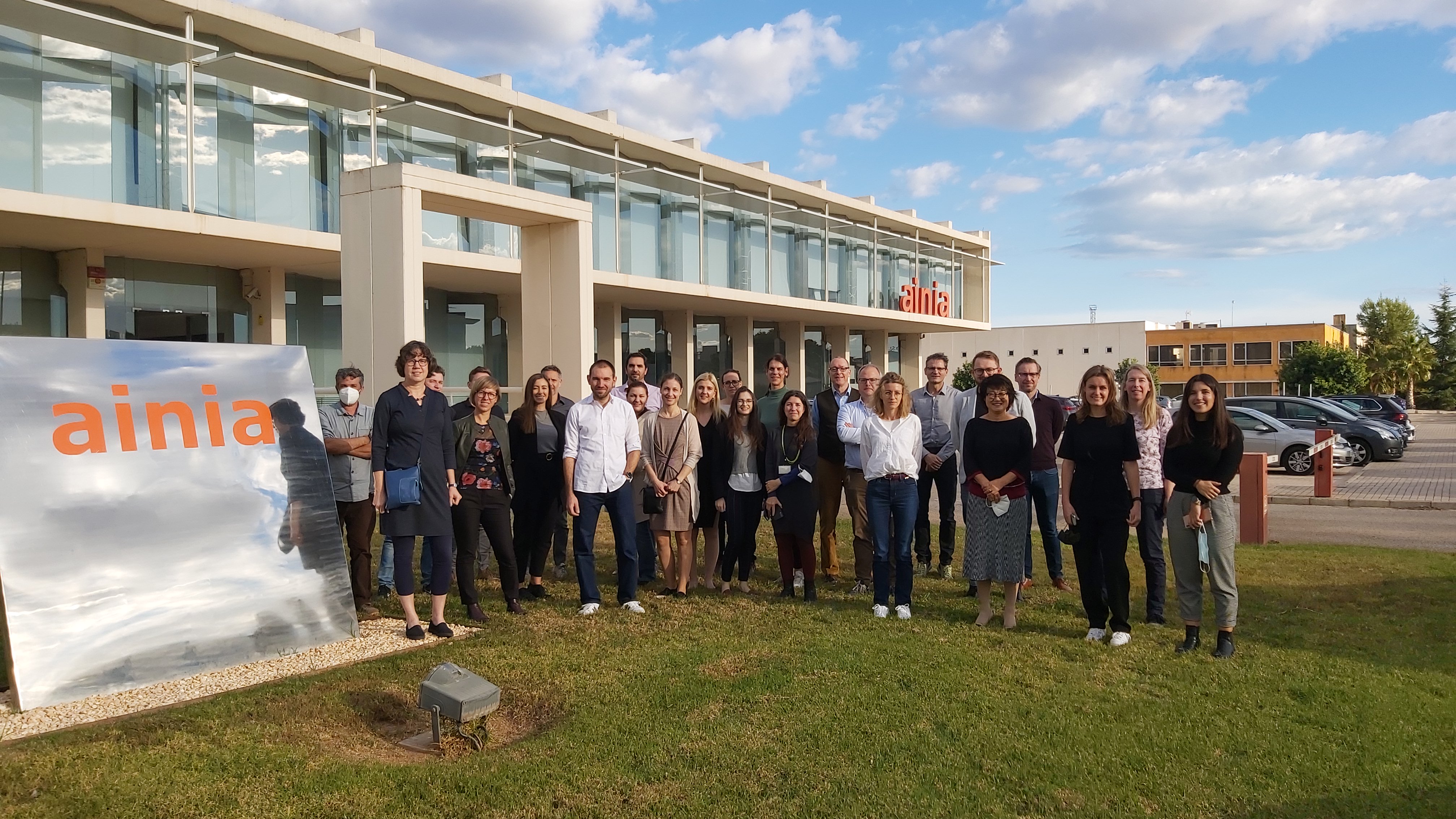 On the 15th and 16th of November, the FOX Joint Segment Meeting successfully took place in Paterna, Spain, hosted by the FOX Partner: AINIA. 
After 2 years, this was the first physical meeting gathering most of the partners together to share their experiences on downscaling the food supply chain.
All food circles presented their technical highlights, future scenarios, business models, and consumer engagement activities. Also, each food circle showed the results of their environmental, social, economic, and health impact assessment.
Additionally, the FOX partners took this opportunity to plan future steps, like the launching of the FOXLink app, to discuss exploitation opportunities and dissemination and communication strategies.
Furthermore, AINIA offered a comprehensive guided tour of their facilities, with special focusing on those related to the FOX project.
Overall, during this meeting, not only did the FOX partners come together to connect and to update each other on the project progress but it also increased its visibility on the media by being highlighted by the Valencian and by the Latin American press:
Valencia Plaza, a daily Valencia newspaper, highlighted the FOX joint-segment meeting and provided a brief overview of the project in this article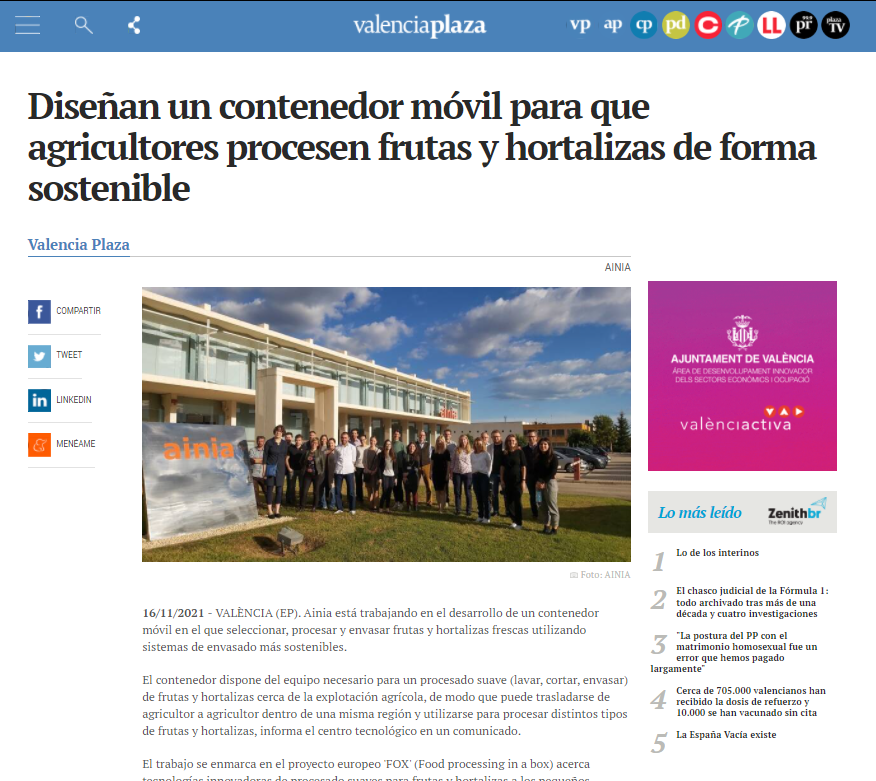 Levante – El Mercantil Valenciano, another regional newspaper, dedicated an article introducing the FOX project and highlighting the role of AINIA in the project.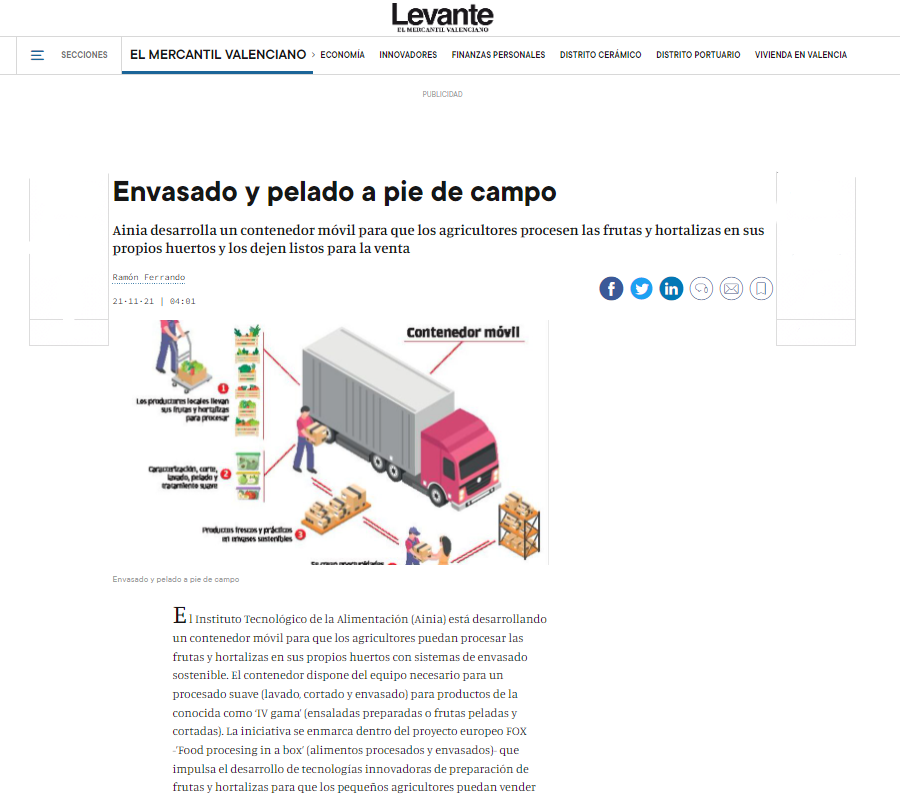 FoodNewsLatam.com, a digital news outlet in Latin America about the latest innovation in the food and beverage industry, also published an article about the FOX project and the work being developed in

Food Circle 3

.