Food Circle 2: Low temperature drying
The aim
 Food Circle 2 aims to
Add value to fruit and vegetable products

Open new business opportunities for farmers

Manage the surplus of crops/produces
Soft fruits, vegetables and mushrooms often cannot be served as ready to eat food. Drying of fruits and vegetables can be a valuable alternative for farmers when the economic situation is not favourable for direct sale of the fresh products.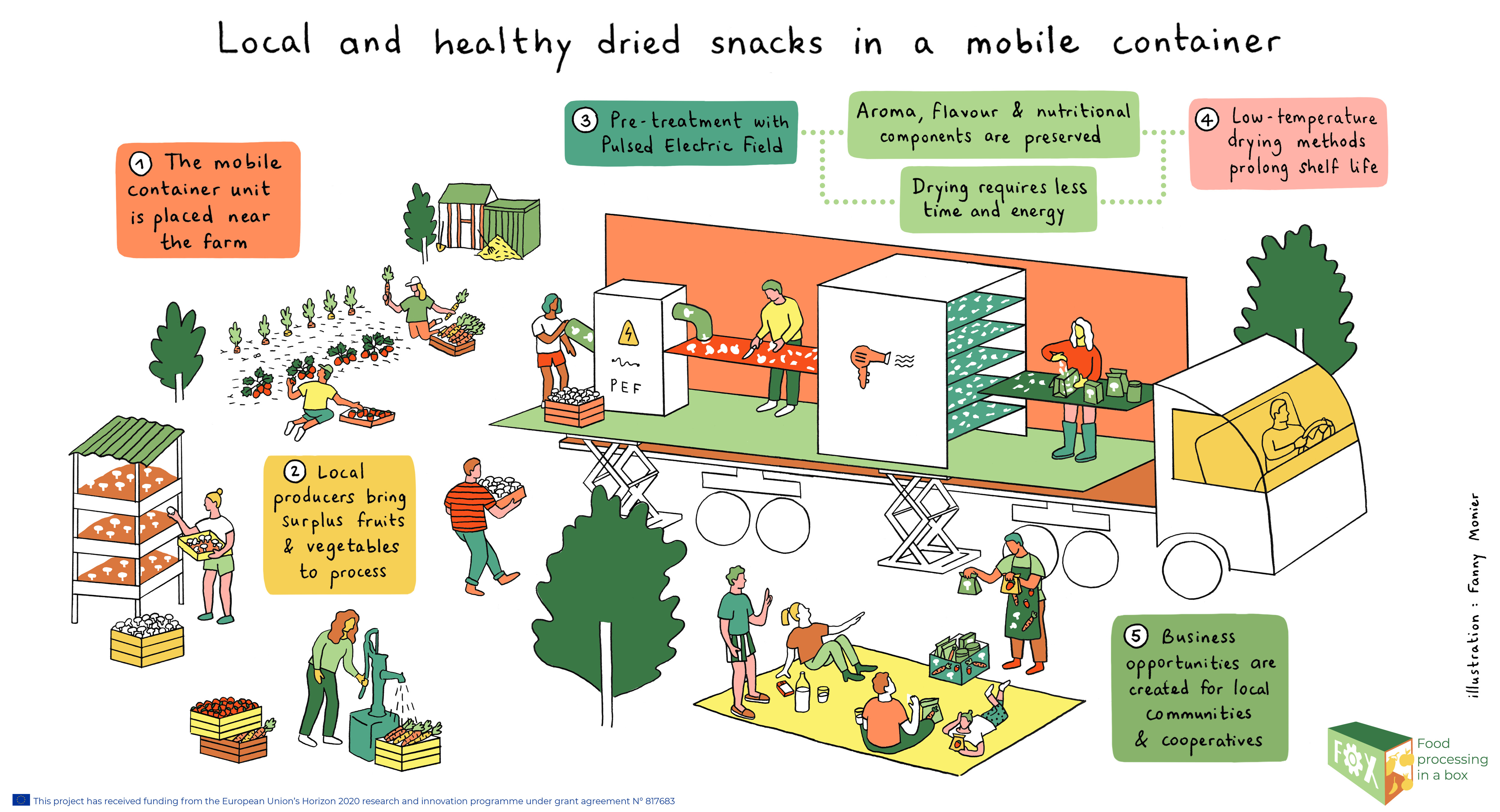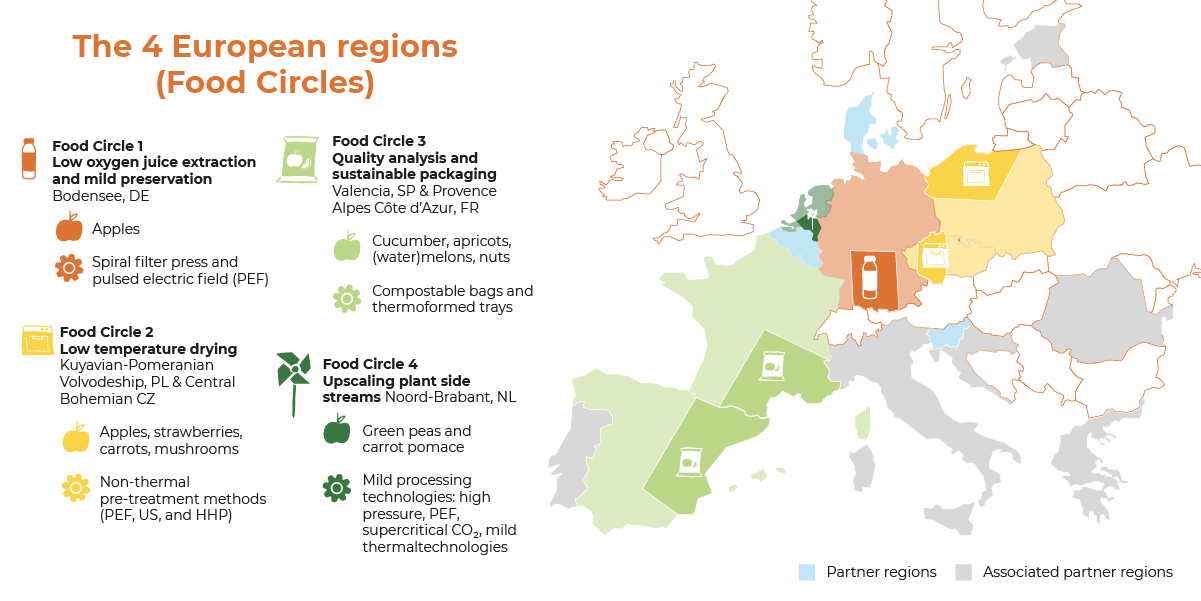 Fruit and vegetable drying
Plant-based materials can be dried in different ways:
Conventional: convection oven

Unconventional: dehumidified air, microwave, infrared and vacuum drying
However, non-thermal, pre-treatment methods (PEF, US, and HHP) used before the main drying process can result in different quality outcomes of plant-based material.
 Non-thermal pre-treatment methods
The effect of non-thermal pre-treatment methods PEF, US and HPP on conventional and unconventional drying techniques will be analysed.
The mild drying technology will be downscaled for use in mobile container unit on location. The downscaling makes it easier to perform changeovers while drying different foods.
The region
The mild drying units will be tested in the Central Bohemian Region in the Czech Republic and/or Kuyavian-Pomeranian Voivodeship region in Poland.
Project partners<