Food Circle 4: Upscaling plant side streams
The aim
Food Circle 4 aims to
Optimise vegetable-based food side streams

Create high-quality food products and ingredients via mild processing technologies

Develop pre-processing technologies for side streams
Upscaling of plant-based food side streams
Composition and quality of fruit and vegetable food side streams vary largely. The storage life is usually short, and the streams are very susceptible towards the growth of yeast and moulds. 
One strategy to avoid food-graded side streams turn into non-food grade streams is to directly further process these streams towards more sustainable options: ingredients, food products or feed. However, this is not always possible and economically feasible and stabilising pre-processing may be a more practical alternative.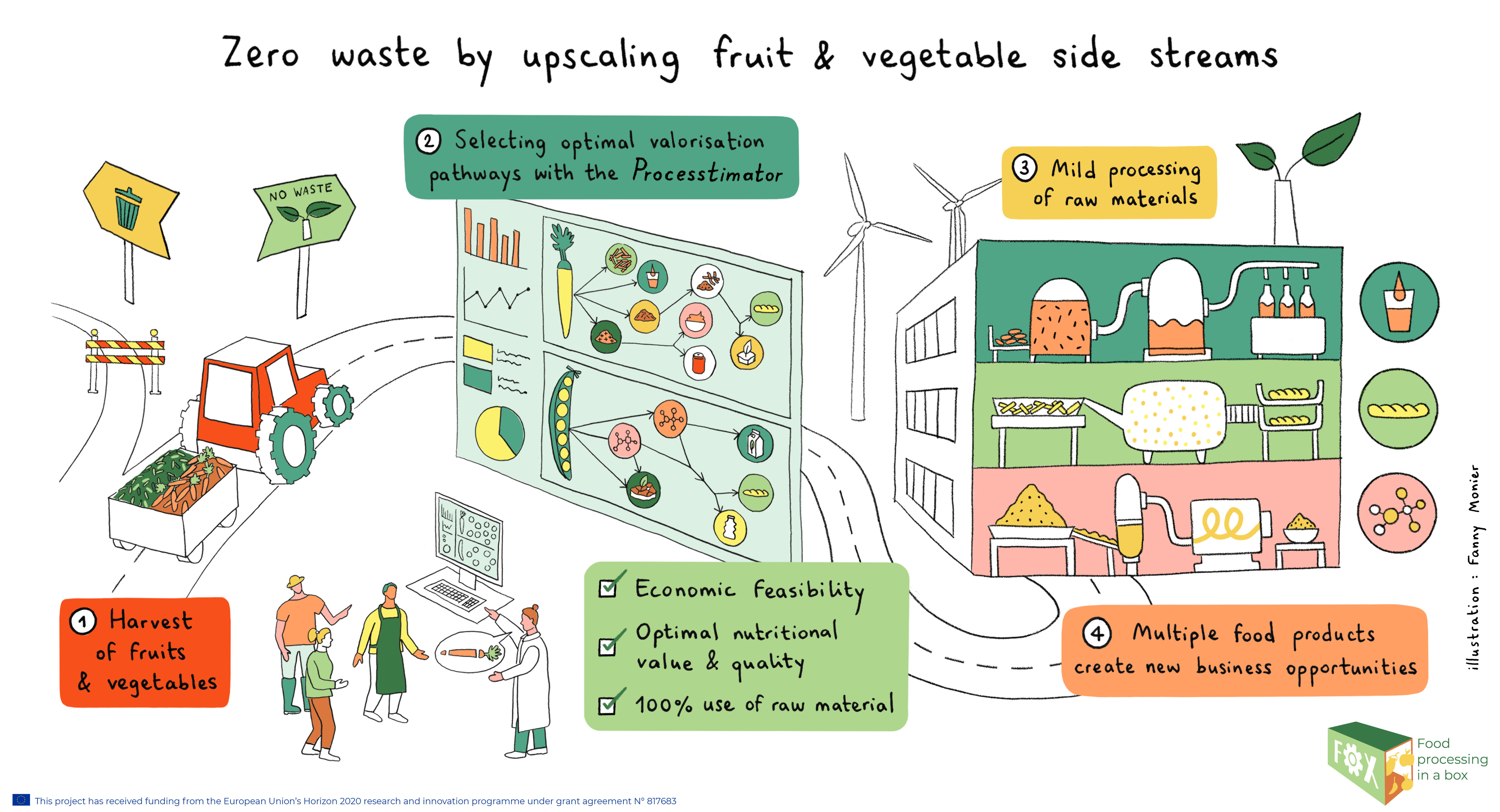 Mild processing technology
Pre-processing technologies for plant-based side streams are very important, as these technologies can; 
preserve natural ingredients responsible for quality attributes like taste, colour, texture and odour

provide a certain level of microbial inactivation 

and enhance the shelf life
reduce the volume by removing water from the side streams
The different mild processing concept that will be developed are
High pressure

PEF

Supercritical CO2

Mild thermal technologies
The region
The processing concepts for plant-based side streams will be tested in field labs in Noord-Brabant, the Netherlands.
Project partners
The project partners involved in Food Circle 4 are WR, DIL, AINIA, WULS-SGGW, FOODTECH, RIJSINGEN, and HUTTEN