Food Circle 3: Quality analysis and sustainable packaging
The aim
Food Circle 3 aims to
Design a mobile unit to select, process and package fresh-cut fruit and vegetable products
Develop sustainable packaging to enlarge the shelf life of fresh-cut fruit and vegetable products
Provide fresh-cut fruit and vegetable snacks produced by local producers
Encourage the consumption of fresh fruit and vegetables
Fresh-cut fruit and vegetable products
Fresh-cut products need a specific packaging adapted to their breathing activity to enlarge the shelf life. To avoid the packaging to be an environmental problem, it must be designed considering the ecodesign principles.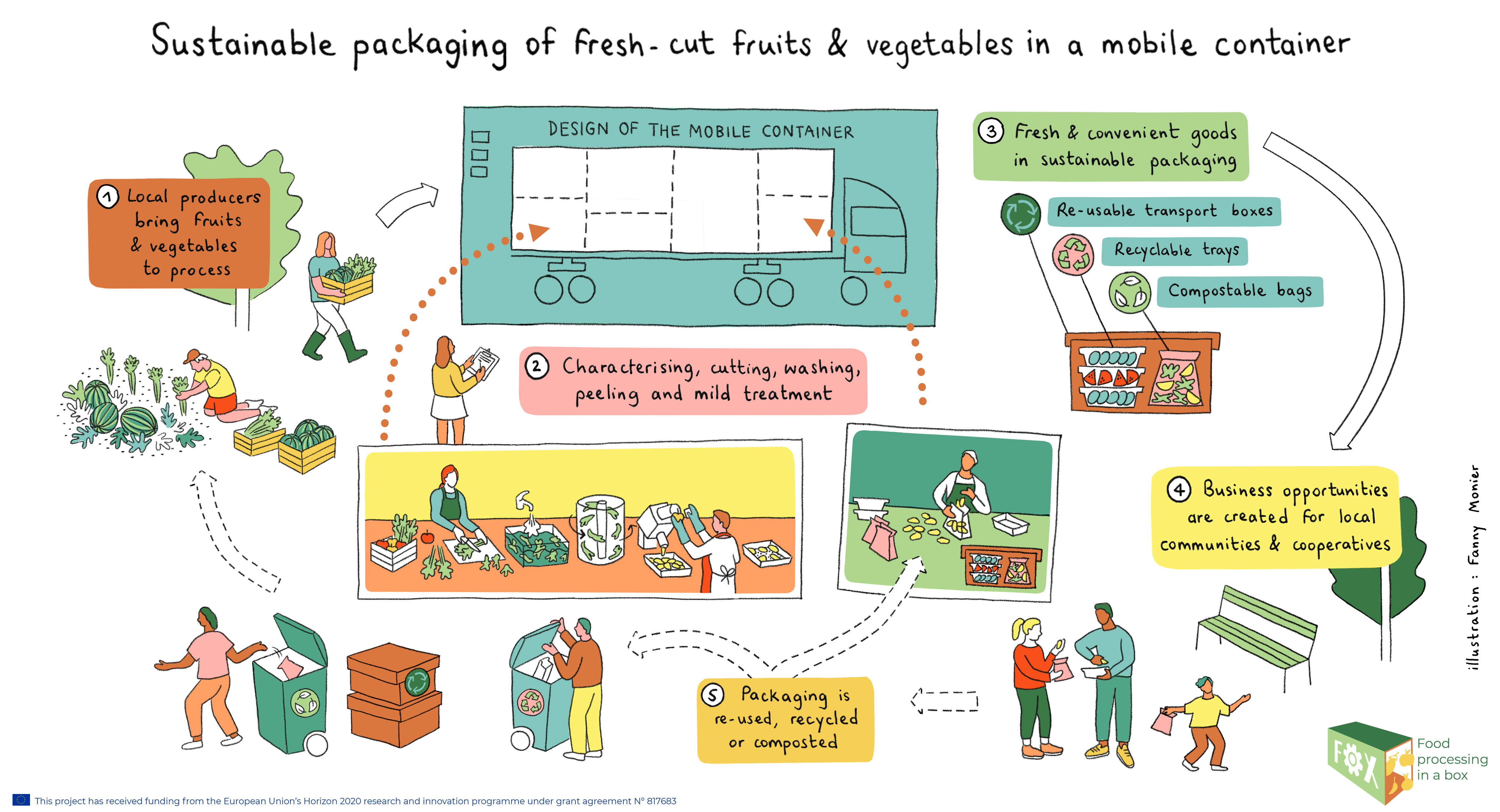 New sustainable packaging systems
Packaging must fulfil two requirements:
Enlarge the product shelf life
Be sustainable
The full packaging will be developed :
Primary packaging (in direct contact with the product)

Sustainable flexible packaging: compostable bags for packaging fresh-cut fruit and vegetables prepared pieces for a smoothie
Sustainable rigid packaging: thermoformed trays from recycled materials for packaging fresh-cut fruit and vegetable snacks Ready To Eat

Secondary packaging

To distribute refrigerated products, the most important property is thermal isolation. To achieve this a compostable material will be developed
The selection, processing and packaging of the fresh-cut fruit and vegetables will be in small scale mobile container units.
The region
The packaging units will be tested in Valencia, Spain and Alpes Côte d'Azur, France.
Project partners
The project partners involved in Food Circle 3 are AINIA, CTCPA, KOB, LINPAC and TERRA I XUFA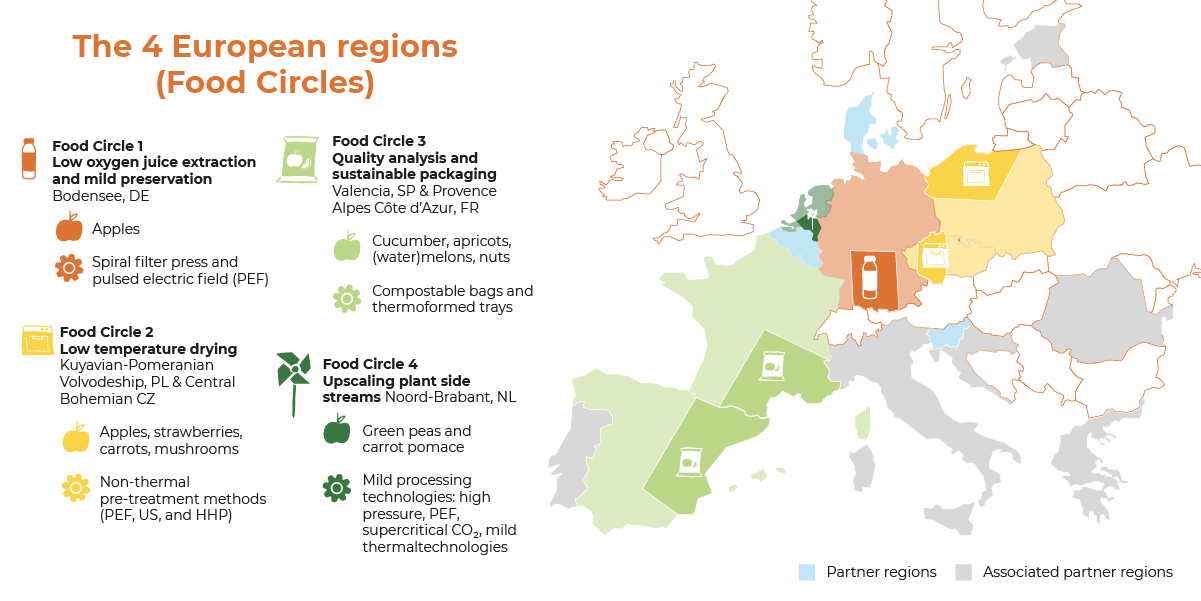 The FOX team is ready for the final year [...]