1st Research Network Meeting – KOB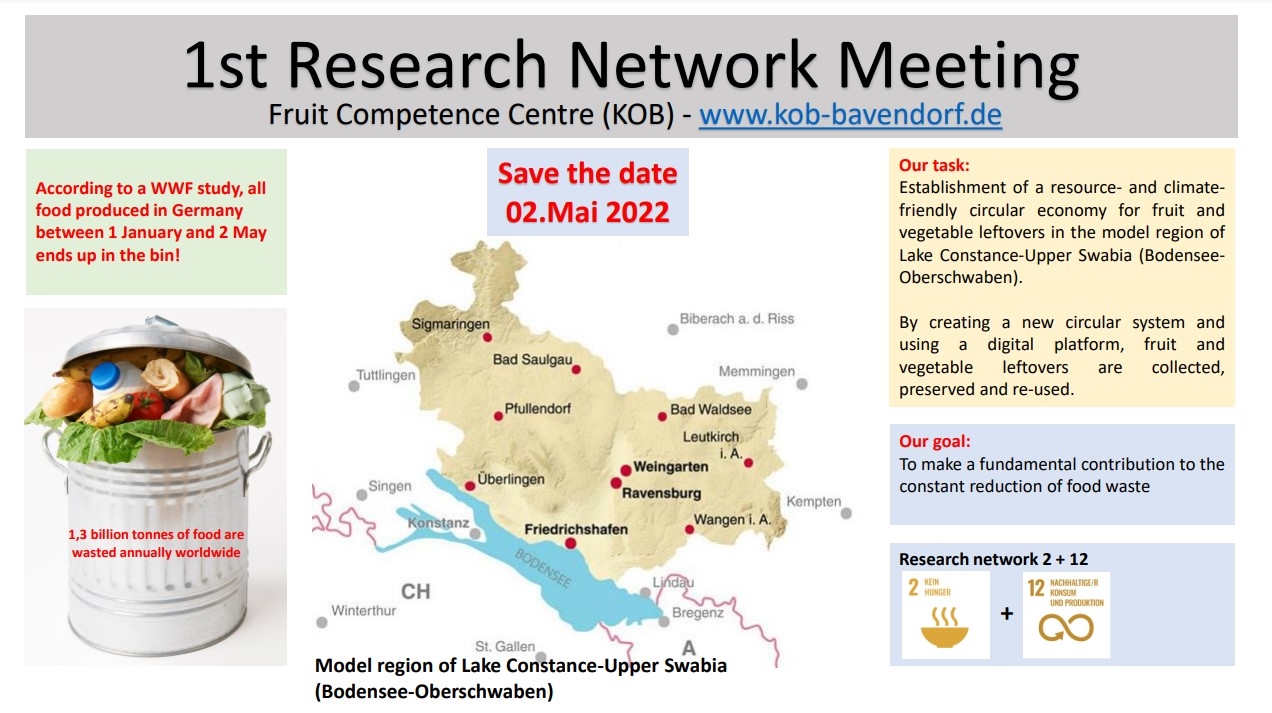 The FOX project will be presented by

Falkenstein

during the 1st research network meeting hosted by

KOB.
In this event, the audience has the possibility to visit the container of the FC1.
Topics on the resource and climate-friendly circular economy for fruit and vegetable residues:
Nationwide strategy to reduce food waste (dialogue forums)
Status and potential analysis of a resource-efficient circular economy
Distribution and preservation of food scraps in the model region of Lake Constance Upper Swabia (Bodensee-Oberschwaben)
Curse and blessing of the best-before date (BBD)
Zero Waste Factory
Digital platform / Commodity exchange
Food Processing in a Box (FOX)
Is it possible to feed 800 million people with food for 2 billion people?
The event will be mainly in German. Click here for more information.
Share This Story, Choose Your Platform!