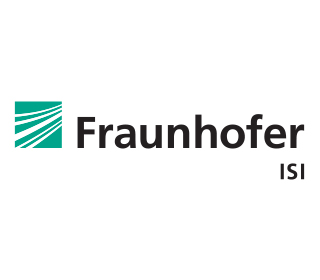 Fraunhofer Institute for Systems and Innovation Research ISI
The Fraunhofer Institute for Systems and Innovation Research ISI analyzes the origins and impacts of innovations. We research the short- and long-term developments of innovation processes and the impacts of new technologies and services on society. On this basis, we are able to provide our clients from industry, politics and science with recommendations for action and perspectives for key decisions. Our expertise is founded on our scientific competence as well as an interdisciplinary and systemic research approach.
Today, Fraunhofer ISI employs about 220 staff members, among them scientists from the fields of natural sciences, engineering, economics and social sciences who each year work on about 420 research projects. The annual budget, nearly 26.2 million euro in 2018, is mainly earned from contracts performed for national and international public bodies, for industry and for foundations and scientific organizations.
As an internationally leading innovation research institute, we cultivate an intensive, scientific dialog with the US, Japan and BRICS countries, for example via the exchange of visiting scholars.
Role in FOX:
Leading "Business models and foresight"
Identifying and analysing trends influencing the food innovation system in the future
Developing scenarios for the framework conditions of the food innovation system as well as regional scenarios and business models
Supporting the overall dissemination and communication activities