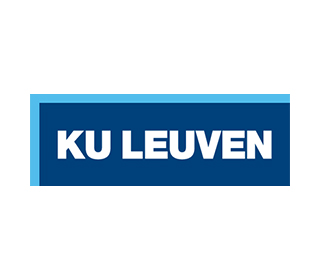 Katholieke Universiteit Leuven (KU LEUVEN)
KU Leuven boasts a rich tradition of education and research that dates back six centuries. The university's basic research orientation has always been and will remain fundamental research. At the same time, the university remains vigilantly open to contemporary cultural, economic and industrial realities, as well as to the community's needs and expectations. KU Leuven is currently the largest university in Belgium in terms of research funding and expenditure (EUR 475 million in 2017) and is a charter member of LERU. In Horizon 2020, KU Leuven currently has been approved more than 300 projects. KU Leuven employs 8,084 researchers on its academic staff (2015).
The Division of Bio-Economics, part of the Department of Earth and Environmental Sciences, aims at understanding and shaping economic decision-making by private and public agents. Both to support the development of more sustainable agricultural and food systems, and to support the leverage of ecosystem services and values. The division engages in applied empirical economic research in agricultural, food and natural resources economics; and from its discipline provides a strong basis for multi- and interdisciplinary collaborative research on sustainable agricultural and food systems. The Division has a solid expertise in survey-based and experimental economic research in various countries across the globe and maintains a research infrastructure of survey databases and tools.
Role in FOX:
Coordinating segment: Impact
Assessing sustainability and health impact of the FOX approach
Identifying and assessing suitable business models
Leading the European Stakeholder Workshops
Supporting the overall dissemination and communication activities